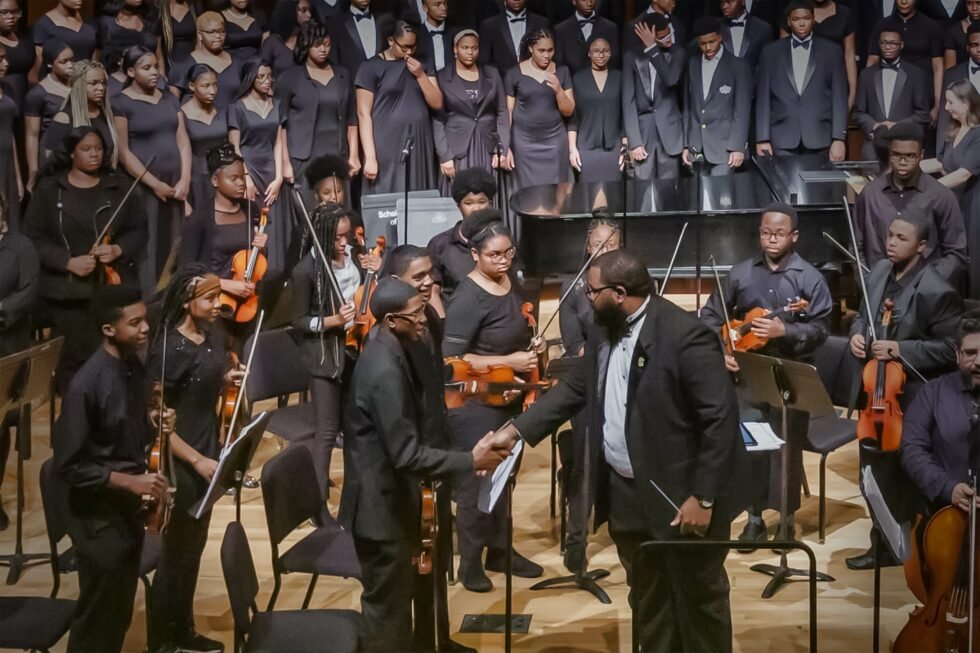 At the Soulsville Charter School, we feel music is as much an academic subject as it is anything else, which is why we offer so many classes in band, choir, and strings, and why we have won so many awards.
If you've never seen a performance by The Soulsville Charter School music students, you are missing out and you have something to look forward to!
2022 WINTER CONCERT INFORMATION
Our Middle School Winter concert, featuring the band, choir, and orchestra programs, will be held December 7 at 4:30 in the AutoZone Get in the Zone Gymnasium on the Soulsville Campus at 926 E. McLemore Ave, Memphis, TN 38016. Admission is free. Donations accepted.
Our High School Winter Concert, featuring featuring the band, choir, and orchestra program, will be held. December 8, at 6:00pm at First Congregational Church at 1000 Cooper Street, Memphis, TN 38104 in the Cooper-Young District. Admission is free, donations accepted.
We hope you'll join us for these amazing concerts and find out what we are doing musically here at The Soulsville Charter School at the original site of Stax Records.