LaTerryan James is among some 24 new TSCS teachers starting this year. In addition to being our new Summer Growth Experience Director, he is a 9th and 10th grade College and Alumni Support Team (CAST) Counselor. The following will give readers a little insight on how it feels to be a part of the Stax Legacy/Soulsville Family, why SGE's are paramount to success, and why LaTerryan chose to join TSCS.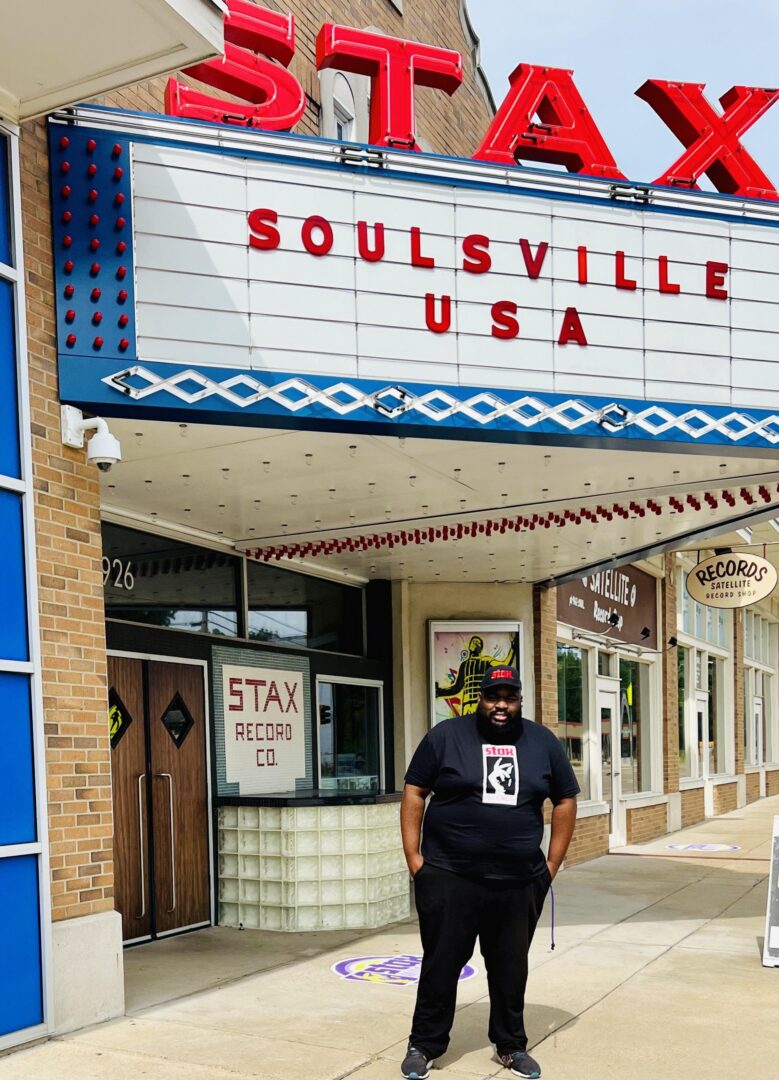 TSCS: Why did you choose to join The Soulsville Charter School faculty?
LT: I chose to join The Soulsville Charter School faculty because of what the institution represents. Soulsville isn't  just a name at TSCS it's its ethos! From the way educators are regarded  to the care and concern given to our students and families, everything that is done at TSCS is rooted in Soul. It was in every note that was sung and every melody that was played on this historic land and now that great tradition is carried in the hearts of every educator who teaches on this hallowed ground and every student who graduates from this great institution!

TSCS: Tell us more about what your role is.
LJ: I serve as the Student Growth Experience Director and 9th & 10th grade College and Alumni Support Team (CAST) Counselor.

TSCS: Why do you think Summer Growth Experiences are so important to graduating successful seniors?
LJ: Summer growth experiences are a vital component of the work that we do at TSCS. By providing students with 3 years of immersive experiences, our SGE program equips every student that graduates from TSCS with the aptitude and attitude to conquer college or any career that they choose to pursue. This work is the true meaning of "No Child Left Behind" because whether they are pursuing a degree at Princeton or a certification in plumbing our SGE program grounds our students in the fact that there are many pathways to success.

TSCS: What are some of the more unique SGEs you've encountered so far?
LJ: The most unique SGE I have encountered thus far is from a student who used her attendance to multiple theatrical performances and concerts as an SGE. This was particularly interesting to me because it captured another level of success that most people don't consider and that's the success of creating work and home life balance. Rest and social enjoyment are vital components of being a successful and cultured citizen of society. So it was refreshing to see a young person use something unorthodox like attending plays and summer concerts as her Summer Growth Experience.
TSCS: How does it feel to be a part of the Soulsville Foundation family?
LJ: The Soulsville Foundation is anchored in Isaac Hayes and David Porter's lyrics, "Don't you ever be sad Lean on me, when the times are bad When the day comes and you're down In a river of trouble and about to drown Just hold on, I'm comin' Hold on, I'm comin.'" I feel extremely blessed to be a part of an organization that prioritizes its members being seen, heard, and valued. Finally, I'm extremely excited about the great work that we are going to complete in the lives of our students and families.